Become our partner and increase your sales
Promote your business with YouShip and reach new customers
Partner Registration
Step 1/2
Personal Information
---
Benefits of collaborating with YouShip
Increase sales
Keep your business busy.
Reach more customers
Attract new loyal clients.
Use our infrastructure
We provide the right tools for your business.
Start collaborating with YouShip
How it works
Customers place the order
A customer finds your business and places an order through the YouShip App.
You prepare the order
Your service accepts and prepares the order.
Delivery partners take care of the rest
A YouShip transporter picks up the order and delivers it to the customer.
Register
What is your business about?
Item List
Tell us what you sell
Receive Orders
New customers on the way
Our Partners
What our partners say about YouShip.
YouShip delivers to our customers quickly and the products always arrive in good condition.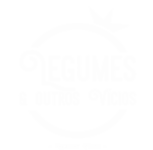 Frequently asked questions
Still having doubts?
How do I know I have new orders?
Stores and restarurants receive a notification when a customer has placed an order.
How does partnering with YouShip work?
Once an order is ready for delivery, a courier will arrive at your location to pick up the package and deliver it to the customer. After pickup, customeres can track the order in real time.
Our couriers or your own drivers?
You can choose to use YouShip's network or your own delivery drivers.
I have my own online ordering platform. Can I still partner with YouShip?
Yes, you can accept orders through your own systems, then you can forward the order to our delivery platform.